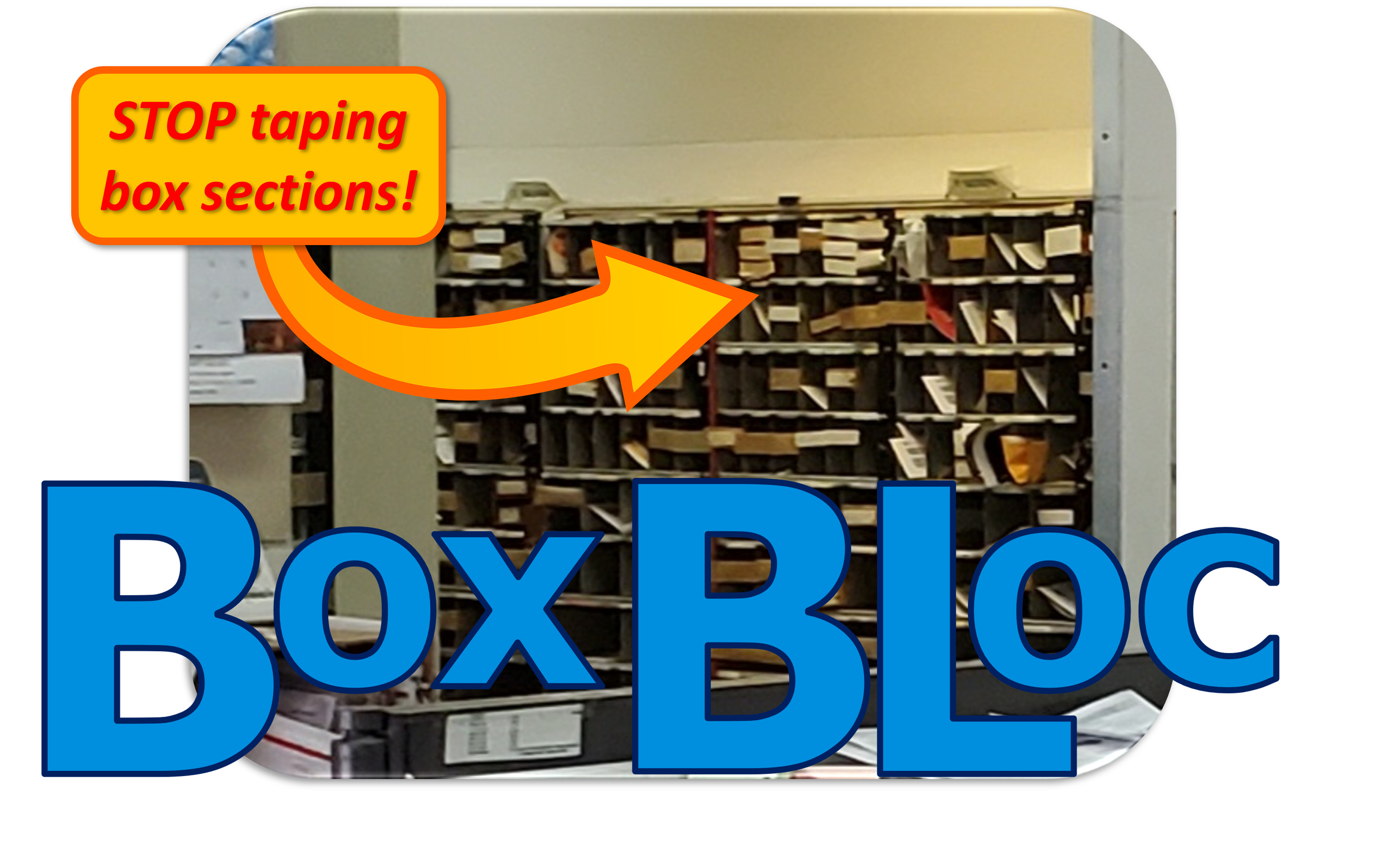 ...use BoxBLoc PO Box Blocker!
for temporary forwards or un-rented boxes.

Stop using tape!
BoxBLoc is a compression-styled, industrial-grade foam block.
BoxBLoc increases the accuracy of distribution for cased mail in a PO Box Section.
BoxBLoc blocks the workroom side of the PO Box to prevent mis-boxed mail and/or closes un-rented boxes.
Won't blow-out. Re-usable. No gooey tape residue.

Easy to install and store!
Three sizes are available to fit #1, #2 and #3 boxes.
Install on workroom side of PO Box. Squeeze to fit into position.
Pull finger-hole to remove.
Store spares in blank/unrented boxes.
Won't blow-out. Re-Usable. No gooey tape residue.



Have special requirements?
Can be clipped to, stapled to, taped on, push-pinned or thumb-tacked as needed.
BoxBLoc snugly fits most boxes, but contact us for a custom fit if necessary. No extra charge.
Discount pricing for purchases greater than 10 ten-packs.